CONTACT US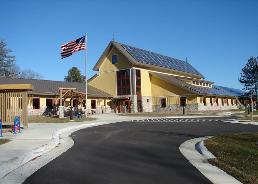 Friends of Necedah National Wildlife Refuge
N11385 Headquarters Rd., Necedah WI 54646
Phone: 608-565-2551
Email: contact@friendsofnnwr.org
Getting Here . . .
Located in central Wisconsin, Necedah National Wildlife Refuge is 180 miles southeast of Minneapolis, Minnesota, and 150 miles northwest
of Milwaukee, Wisconsin. The refuge lies north of Highway 21 and west of Highway 80, with all but a few acres in Juneau County.
To reach the main entrance and office complex, travel 15 miles east on Highway 21 from Interstate 94 at Tomah, Wisconsin; or about three
miles west on Highway 21 from Necedah, Wisconsin. Turn north onto Headquarters Road and travel about two miles to the headquarters.